T0p 5 Things to do in Mississauga this fall for the whole Family
It's the start of fall and school is just beginning and it's getting colder. Summer has gone and passed and winter is just around the corner so you have to make the best of the cool outdoor weather.
Here are the top five things to do this fall in Mississauga for the whole family!
5. Pumpkin picking – 
While it is probably cheaper to buy a pumpkin from a nearby grocery store, you wont find nearly as much variety plus getting the whole family evolved is a must around the holidays. Nothing says fall like freshly picked pumpkin waiting to be turned into a jack-o-lantern. The more involved the family is from start to finish the more memories everyone with have. 
4. Visit Jack Darling Memorial Park
With an amazing waterfront over looking the downtown harbor , it is truly a breath taking view. The fall colors make this park especially beautiful as the many tree and plants are vibrant and stunning. There is also a paved portion that crosses the Waterfront Trail which leads to a walking trail of the Rattray Marsh Conservation Area.
3. Escape room
What better way to feel like you in a horror movie or detective mystery than to try to solve clues and figure out a way of out an Escape room. It is something that you will feel proud about and brag to all your friend how you found the final clue just as the time was running out. It is an exciting way to spend the afternoon that will leave you amazed at your own talent.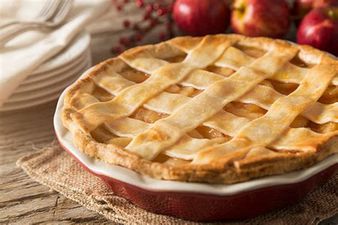 2. Apple Picking and Baking
Nothing smells better than a freshly baked apple pie and nothing feels more rewarding than picking the apple your self at the peak of freshness right from the tree. Apple picking is a family memory that the whole family will love because you never to young to pick apples and never too old to enjoy a freshly baked apple pie with  loads of cinnamon and a glass of apple cider. 
1.Halloween light show
Nothing is a better way to celebrate Halloween than to listen to then listening to Halloween music and driving through  2 million Halloween Lights filled with all the ghost, goblins and ghouls that the whole family will love. The lights are not your traditional hardware store light bust specially designed Halloween lights that will amazing and impress. Staring September 23rd at Meadowvale GO station in Mississauga!  Richmond Hill GO station in Richmond Hill!